Your Reliable Partner for Electrical & Plumbing Maintenance Services
Relocate MENA provides comprehensive electrical and plumbing maintenance services to companies and individuals as a key component of our facility and building management solutions. Our team works diligently to find the best providers for your specific needs, ensuring you receive the highest quality service at the most competitive prices.
With our user-friendly CRM back office, scheduling both regular and ad-hoc maintenance appointments is a breeze.
Wide Range of Electrical & Plumbing Services Tailored to Your Needs
Comprehensive solutions for all your plumbing needs, including leak detection, pipe repairs, and fixture installations.
Access to a network of trusted plumbers for urgent repairs and maintenance.
Expert electrical services encompassing wiring, lighting, and electrical system repairs.
Prompt and reliable repairs to keep your electrical system functioning safely and efficiently.
Professional cleaning services to remove blockages and maintain smooth drainage flow.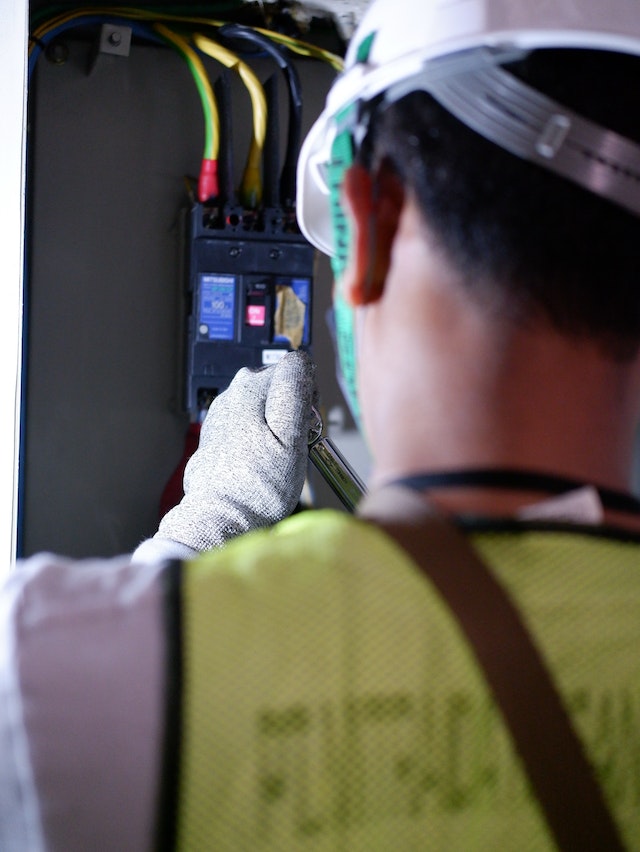 Competitive Tendering Process for Top-Quality Plumbers and Electricians
Our tendering process is designed to ensure you receive the best electrical and plumbing services at the most competitive rates:
Effortlessly book regular or ad-hoc maintenance appointments.
Stay informed about the progress of your service appointments with live updates.
Coordinate with our team and service providers through one convenient platform.

Why Choose Relocate MENA for Your Electrical & Plumbing Maintenance Services?
When you partner with Relocate MENA, you can expect:
Ensure the smooth operation of your electrical and plumbing systems with Relocate MENA's expert maintenance services.
Get in touch with us today to learn how we can help!