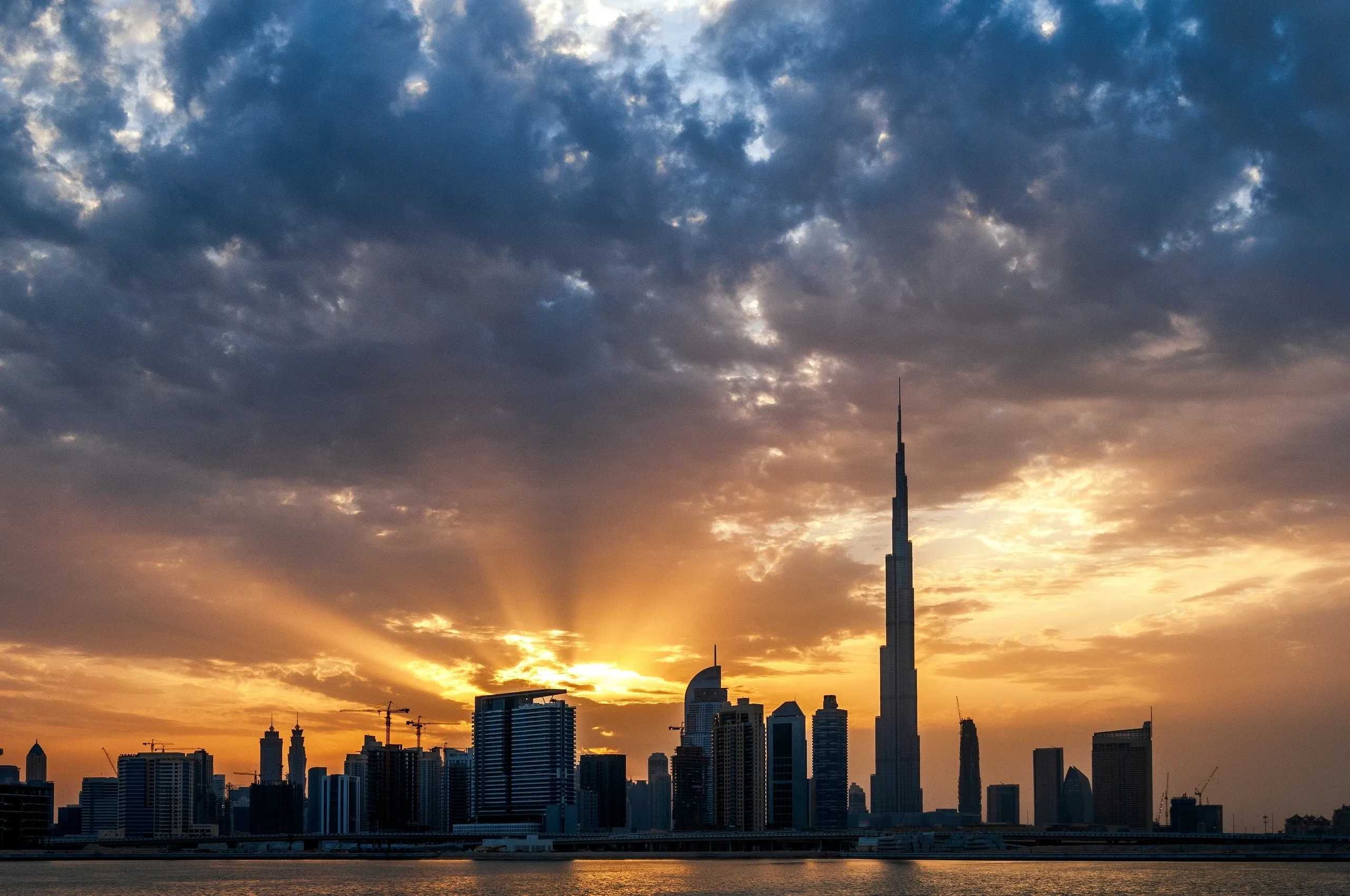 RelocateMENA | Moving to the United Arab Emirates Made Easy
Headquartered in Dubai, our experienced team of professionals has local expertise across the Middle East region. Relocate MENA offers expert guidance and support for those planning to move to the United Arab Emirates. Our team of relocation specialists provides comprehensive relocation services, including
…and more. Let us help you make your move to the UAE stress-free and enjoyable.
We provide a seamless transition for our clients into the UAE with personalized solutions for employee relocation nationwide.
We strive to exceed expectations and deliver on our promises because whether it's your first time entering the UAE or expanding within the country, we guarantee to meet your corporation's bespoke needs and consistently exceed the expectations of your executives, employees, and their families. Entrust us with your relocation needs and experience our superior service.
Why the UAE?
The United Arab Emirates (UAE) is a popular destination for ex-pats seeking job opportunities and a high standard of living. The country boasts a diverse population and a thriving economy, with modern infrastructure and top-notch amenities. However, like any other country, the cost of living in the UAE can vary depending on where you choose to live.
Cost of Living in the UAE
The cost of living in the UAE is generally high compared to other countries in the region. Accommodation is one of the most significant expenses, followed by transportation and food. According to Numbeo, a website that tracks the cost of living in various cities around the world, the cost of living index in the UAE is 56.84 as of February 2023. This is higher than the global average of 43.36.
Housing
Housing is the most significant expense for ex-pats in the UAE. The cost of renting a one-bedroom apartment in the city centre can range from AED 4,000 to AED 9,000 per month, depending on the location and the accommodation type. Outside the city centre, the cost can be slightly cheaper, ranging from AED 3,000 to AED 7,000 per month.
Transportation
The UAE has a well-developed transportation system, with public transport options such as buses, taxis, and the metro. The cost of a monthly pass for public transport is around AED 300. Taxis are readily available, but they can be expensive compared to public transport. Owning a car in the UAE is common, but the cost of car ownership can be high, including car insurance, registration, and maintenance.
Food and Entertainment
The cost of food in the UAE can vary depending on the type of cuisine and the restaurant's location. The average meal cost at an inexpensive restaurant is around AED 30, while a three-course meal for two at a mid-range restaurant can cost around AED 200. Entertainment options in the UAE are diverse, ranging from shopping and cinema to sports and cultural events.
Best Neighborhoods for Expats
The UAE has several popular neighbourhoods among ex-pats, offering a high standard of living and access to amenities. Some of the best neighbourhoods for ex-pats include:
Dubai Marina
This waterfront community in Dubai is known for its high-rise apartments, restaurants, and shopping centres. It is popular among ex-pats for its lively atmosphere and beach access.
Abu Dhabi Island
This central location in the capital city offers easy access to top attractions, including the Sheikh Zayed Grand Mosque, the Corniche, and several shopping malls. It is popular among ex-pats for its high-end restaurants and bars.
Al Reem Island
This man-made island in Abu Dhabi offers modern apartments and villas with access to shopping centres and restaurants. It is popular among ex-pats for its peaceful atmosphere and sea views.
The Springs
This gated community in Dubai offers villas and townhouses with access to parks, playgrounds, and swimming pools. It is popular among ex-pats for its family-friendly environment and proximity to schools.
Al Ain
This city in the eastern region of the UAE is known for its hot springs, parks, and cultural attractions. It is popular among ex-pats for its traditional Arabian architecture and relaxed lifestyle.
The cost of living in the UAE can be high, but still the country offers several neighbourhoods that cater to ex-pats seeking a high standard of living and access to amenities. When choosing a neighbourhood, it's essential to consider your budget, lifestyle, and proximity to your workplace or school.
FOR MORE INFORMATION ON OUR RELOCATION SERVICES ACROSS THE UAE, BOOK A SURVEY OR GET A COST FOR YOUR MOVE.
CLICK HERE  https://www.relo-global.com/en OR THE LINK BELOW