Relocate MENA is Your Gateway to Thailand's Paradise
At Relocate MENA, we are your one-stop solution to a seamless transition to the beauty and charm of Thailand. We understand the hassle of international relocation, and we specialize in making it effortless and enjoyable for you. Our niche is in three extraordinary Thai cities – the bustling Bangkok, the serene Hua Hin, and the exotic Koh Samui.
Experience the Ease of Relocation
Moving to a new country can be daunting, but we're here to take the stress away. Our home search services cater explicitly to expatriates, regardless of your relocation purpose. Whether it's work-related, retirement, or merely experiencing Thailand's enchanting culture and lifestyle, we're committed to making your transition smooth and hassle-free.
Our experienced consultants have an in-depth understanding of the local property market, neighborhoods, facilities, and amenities available. Our strong relationships with local landlords and property managers mean we can negotiate the best deals on your behalf.
The Power of Local Knowledge
Knowledge is power, especially when relocating to a new place. Our local consultants have the expertise and intimate understanding of the intricacies of living in Bangkok, Hua Hin, and Koh Samui. We provide personalized tours to ensure you feel at home from the moment you step off the plane.
You'll get to explore the neighbourhoods, get a sense of the community, and visit prospective homes that fit your lifestyle and preferences. The local area insights will aid in deciding the area most suited for your lifestyle, whether it's the vibrant city life of Bangkok or the tranquil beaches of Hua Hin and Koh Samui.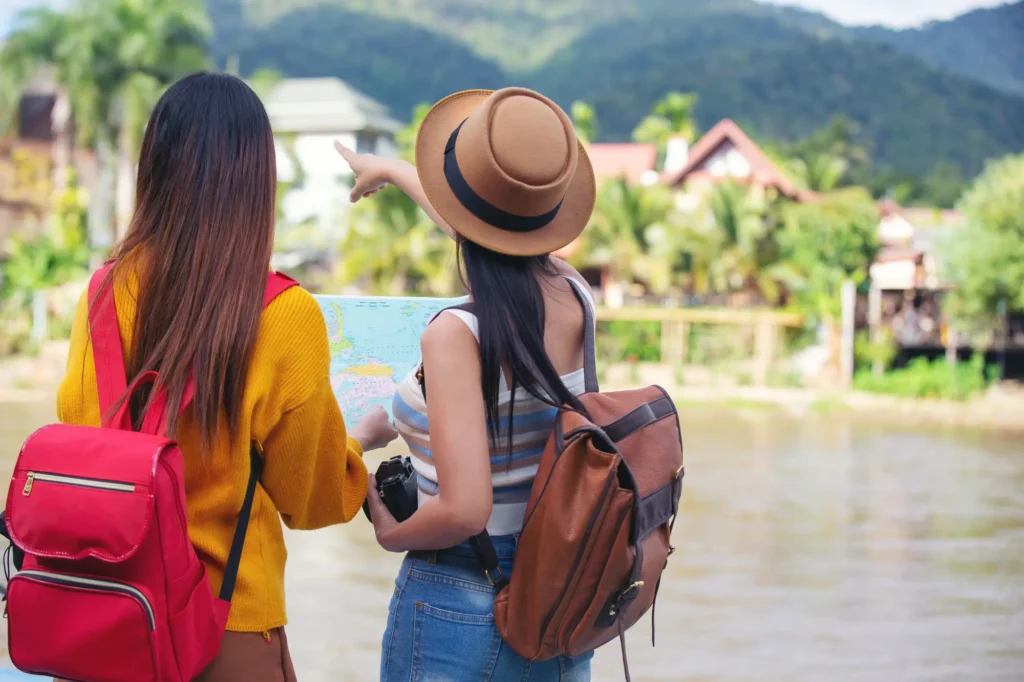 One of the significant advantages of living in Thailand is the excellent value for money you receive. Thailand, compared to Western countries, offers an exceptional standard of living for a fraction of the cost. From dining to entertainment, everything is affordable, including the housing.
In Bangkok, the city of angels, an average one-bedroom apartment in the city centre costs around THB 20,000 ($600) per month, while in the outskirts, it's about THB 10,000 ($300). For a three-bedroom home, expect to pay around THB 50,000 ($1,500) in the city and THB 25,000 ($750) in the suburbs.
Hua Hin, the seaside city, is a haven for retirees and those seeking a quiet, relaxed lifestyle. A one-bedroom apartment in the city centre costs approximately THB 15,000 ($450) per month, and a three-bedroom home around THB 35,000 ($1,050).
Lastly, the tropical island of Koh Samui is famous for its luxurious villas, many with private pools and stunning ocean views. Here, a two-bedroom villa starts around THB 30,000 ($900) per month, while a lavish four-bedroom villa ranges from THB 60,000 to 100,000 ($1,800 to $3,000) per month, depending on the location and facilities.
Maximizing Your Thai Experience
Living in Thailand is not just about finding a house; it's about making a home and immersing in a rich culture. Our relocation services go beyond property hunting. We assist with language and cultural training, providing insights into Thai customs and traditions to help you integrate quickly into your new environment.
We also guide you through practical aspects such as healthcare facilities, shopping centres, local transportation, and schooling options, ensuring your stay in Thailand is comfortable and fulfilling.
We understand that everyone's needs are different, which is why our services are tailored to suit individual requirements. Whether you're a young professional looking for a modern apartment in the heart of Bangkok, a family desiring a spacious villa near international schools, or retirees seeking a tranquil home near the beach, we have you covered.