Your Comprehensive Relocation Guide to Moving to Saudi Arabia with Confidence
You've found our comprehensive relocation guide for those planning to move to Saudi Arabia! As experts in relocation management, we're here to help you navigate the process smoothly. Whether you're moving for Saudi jobs or a new adventure, this guide covers everything you need to know.
Relocation Checklist: Before you begin your KSA move
Before you begin your journey planning to the Middle East, it's essential to create a detailed checklist to ensure a smooth transition; so here are the key elements to consider: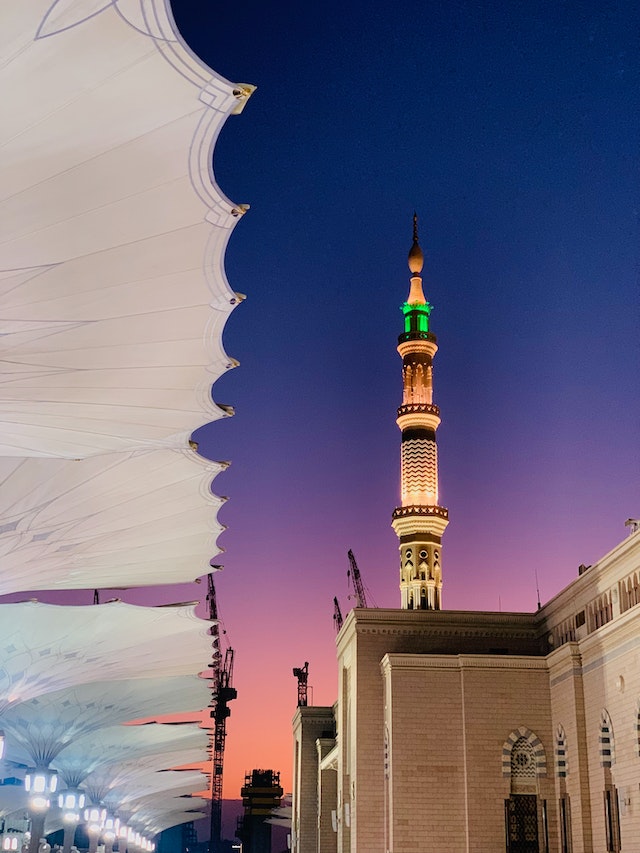 Obtaining a Work Visa in Saudi Arabia - The Process
All expats wishing to obtain an employment visa in KSA require an in-country company sponsor. An employer is responsible for applying for the visa in most cases, however the employee must supply the required documentation.
Most of the documents must be attested, prior to submission to the visa application process:
Document Attestation Guidance Notes
Document attestaion can be a headache. That's a fact, but it's also a necessary part of moving to Saudi Arabia.
Here are the steps you'll need to take to sucessfully get your documents attested yourself:
Once you've identified all of the required documents to achieve your goal, you'll need to have them notarised by a public notary in your home country, confirming their authenticity.
Obtain authentication from the relevant government authority (e.g., Ministry of Foreign Affairs) in your home country. This step verifies the legitimacy of the notarised documents.
Next, you'll need to submit the authenticated documents to the Saudi Arabian Embassy or Consulate in your home country. They will review and apply their stamp or seal, which finalises the attestation process.
If your documents aren't in Arabic, you usually have to have them professionally translated and then attested again by the Saudi Arabian Embassy or Consulate.
Once in Saudi Arabia, you may need to submit the attested documents to the Saudi Ministry of Foreign Affairs for final verification.
Retain both original and copies of attested documents for future reference as they may be required for various purposes during your stay in Saudi Arabia.
Customs Information: Importing Personal Belongings and Pets
Transfer of Residence into Saudi Arabia
Importation of goods without duty and taxes is possible on your household goods, so long as you meet the following criteria:
Prohibited items include:
Alcohol and alcoholic beverages
Narcotics and drugs
Pork products
Firearms, ammunition, and explosives
Pornographic materials
Political and religious materials contrary to Saudi beliefs
Restricted items include:
New electronic items or appliances (invoices may be required)
Antiques, artwork, and collectibles (may require additional documentation)
Medications (must be accompanied by a prescription)
To relocate your vehicle to KSA, you must meet specific import requirements. You will need your residence permit in order to apply for a permit to import the vehicle. It should be left hand drive and no older than five years.
Upon arrival, customs will check the VIN numbers and other identifiers to ensure the vehicle is registered correctly, and it will then need to pass a vehicle inspection (Fahas) in KSA.
Relocating your pet to Saudi Arabia involves meeting specific requirements and following regulations to ensure a smooth transition. Here's a list of things you'll need to complete before attempting to begin the pet relocation process:
Remember! Our comprehensive Pet Relocation Service can manage your pet relocation entirely, ensuring a smooth experience for both you and your pet.
Other Considerations When Relocating to Saudi Arabia
Healthcare is an important consideration when relocating to a new country and in Saudi Arabia, despite there being a public healthcare system, health insurance is mandatory for expats.
Saudi Arabia has a comprehensive public healthcare system, with a network of hospitals, clinics, and medical centers, however, while public healthcare is available to expats, priority is given to Saudi nationals, which may result in longer waiting times and limited access to certain services.
The private healthcare sector in Saudi offers high-quality medical services, often with short waiting times and English-speaking medical professionals. Expats generally choose private healthcare for convenience and quality of care. Major cities like Riyadh, Jeddah, and Dammam have numerous private hospitals and clinics.
Pharmacies are widely available throughout Saudi Arabia, with many operating 24/7. Prescription and over-the-counter medications are generally accessible, but it's advisable to bring a sufficient supply of any specialized medications.
Enrolling your child in a school in Saudi Arabia involves a step-by-step process that starts by shortlisting schools that cater to your child's educational needs, focusing on factors such as curriculum, location, and fees.
Once you've identified suitable schools, gather the necessary documentation, which may include your child's birth certificate, passport, immunisation records, and previous school transcripts or reports. Initiate the application process by submitting these documents, along with a completed application form, to your chosen school. Be prepared for additional requirements such as entrance exams or interviews, which may be part of the school's admission process.
Keep in mind that popular schools might have limited seats and competitive admission criteria, so it's essential to begin the enrolment process well in advance of the school year, which typically starts in September.
By planning ahead and staying organised, you can successfully enrol your child in a school that meets their educational needs and helps them thrive in Saudi Arabia.
Our School Search Service can help you with this hugely important step of settling into your new life.